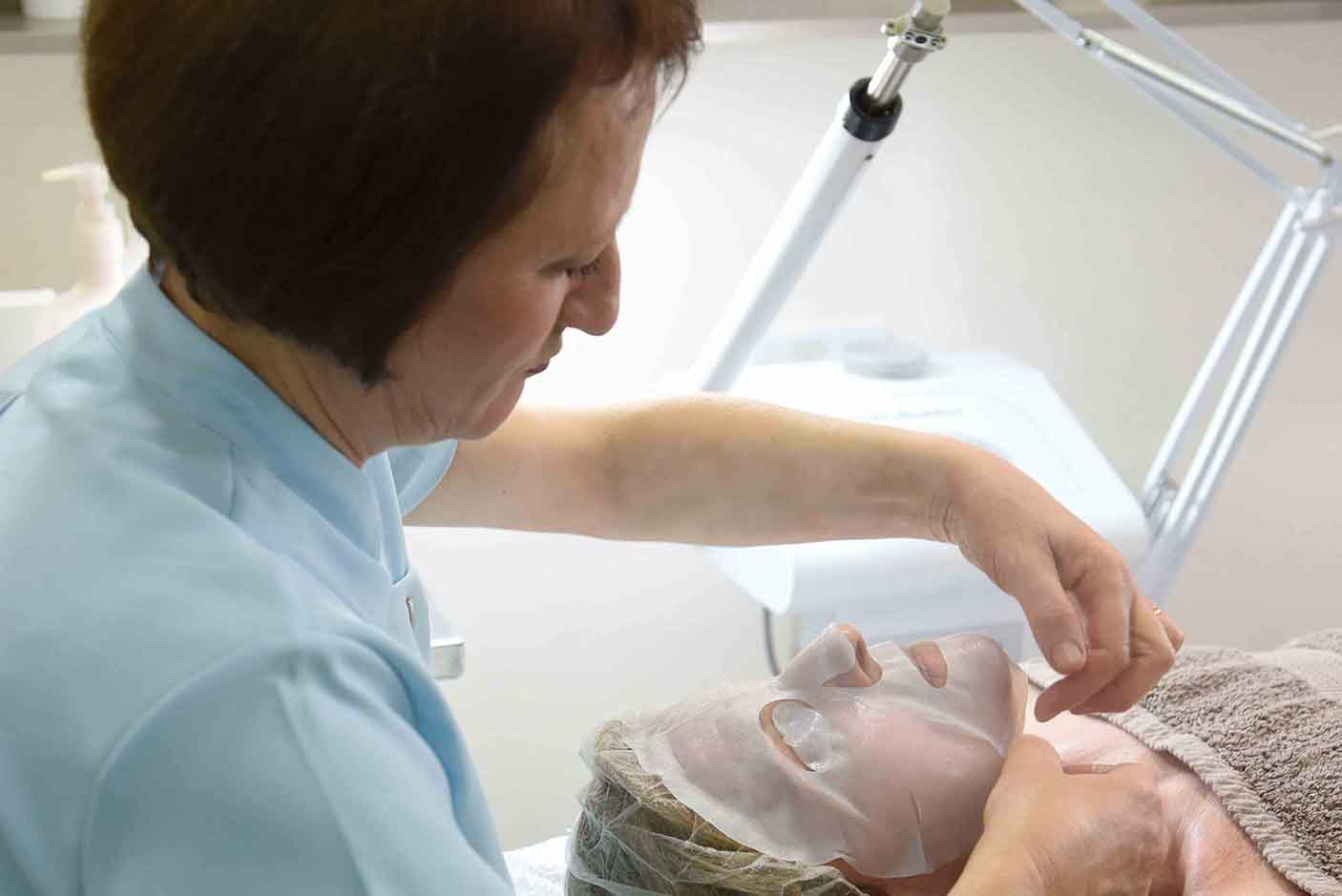 Exclusive facial €60
Tailor made dermatologically certified cosmeceuticals featuring facial treatment for many skin concerns such as pigmentation, aging skin, rosacea, blemishes and uneven skin tone. The resulting complexion is clearer and brighter, with a visible reduction in surface irregularities, tighter pores and a refined skin texture.
Deluxe facial €40 – €50
A complete skin balancing treatment which oxygenates, firms and nourishes the skin. A wide range of sophisticated masks to prevent skin aging.
Detoxifying facial €30 – €60
Increases circulation and flushes out impurities- thus leaving a bright improved skin. Recommended for young problem skin, open pores and acne.
Deep cleanse €50

5 weekly sessions recommended after a detoxifying facial to treat excessive oily skin.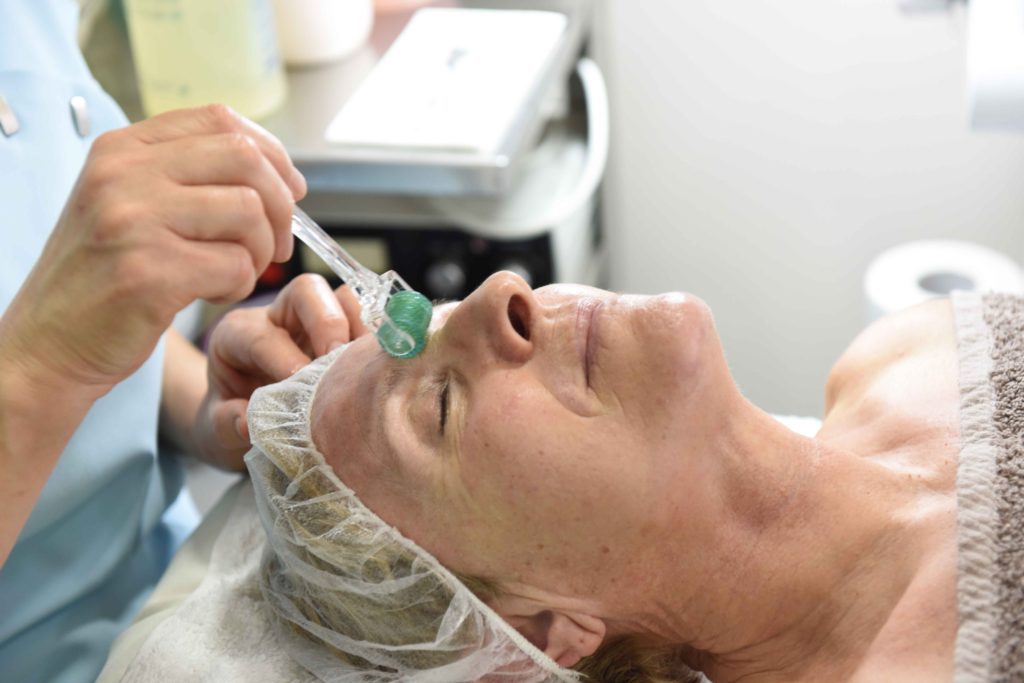 Micro Dermabrasion an alternative milder treatment. A procedure that exfoliates and removes the superficial layer of dry dead skin cells. 1 session €50
Facial with IPL or Micro Needling   (1 session) €60
The latest non surgical treatments. Your body is stimulated to naturally regenerate and repair your skin. Excellent improvement of:
• Facial & decollete lines & wrinkles
• Sun damaged & aging skin
• Acne scars
• Stretch marks
• Loss of firmness
• Large pores & uneven texture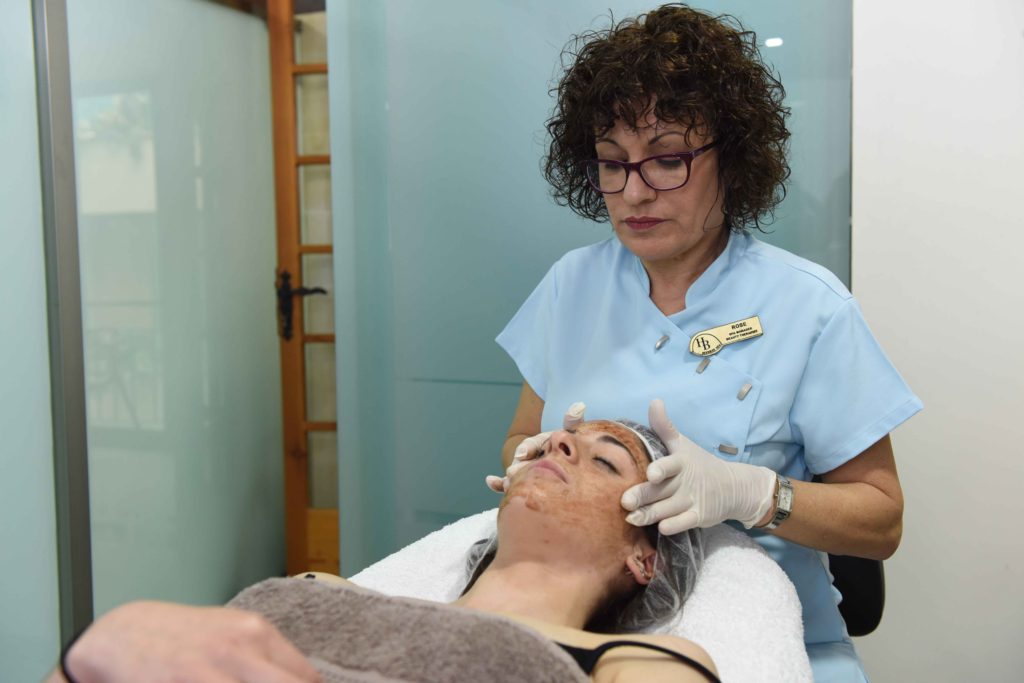 Facial Peels (1 session) €40 – €50
Dramatic results for all skin types: treatments vary from those which prompts the skin to peel over the following week, and treatments that exfoliate through resurfacing deeper into the skin, causing hardly any flakes or redness. These treatments:
• stimulate collagen thus ideal for fine wrinkles
• correct skin blemishes & pigmentation
• remove dead skin cells
• control open pores & acne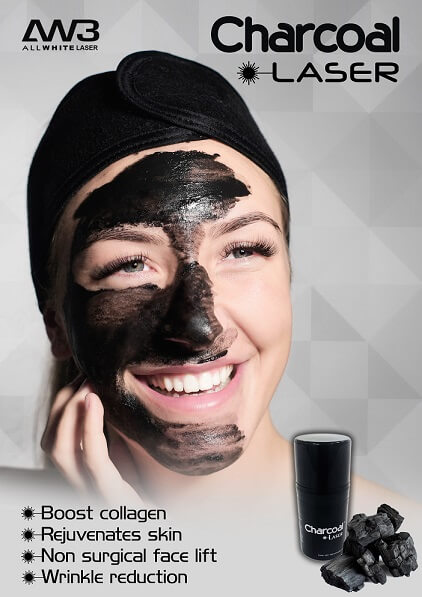 Charcoal Laser – €60
This NdYAG laser treatment is suitable for all ages and is aimed to lighten age spots and dark spots, fade freckles, reduce wrinkles and fine lines, shrink pores, and remove blackheads and acne. It can also lift and tighten the skin, improve elasticity, moisturise and give a bright and radiant complexion.
This state-of-the-art laser treatment helps refine enlarged pores which reduce oil secretion and helps remove blackheads as it reduces acne causing bacteria and shrinks sebaceous, or oil, glands. The treatment stimulates the face to produce more collagen which helps reduce fine lines and wrinkles.
Spot /acne IPL: €5
FREE SESSION WITH ANY COURSE OF 5 TREATMENTS