Our therapist will help you choose the slimming programme for your individual need
FREE Healthy diet nutrition session & follow up
FREE Gym use with all our slimming programs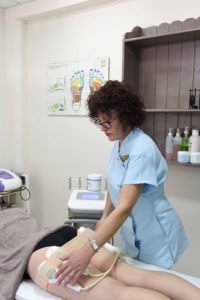 3-IN-1 NON-SURGICAL CELLULITE REDUCTION & SKIN TIGHTENING TECHNOLOGY (10 sessions) – €350
• Ultrasonic cavitation
• Radio frequency
• Electrical impulses combined with infra-red
Body wraps (10 sessions) – €300
Detoxifying, draining, oxygenating, and anti-cellulite. This is a 3 in 1 treatment including exfoliation, finishing with 30 minutes of computerised body toning or lymphatic drainage massage.
Choice of wraps:
• chocolate
• algae
• frigi
• dead sea salt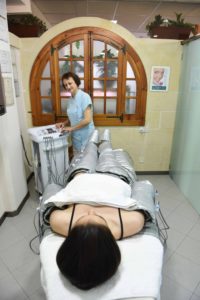 Detox (10 sessions) – €275
Includes pressotherapy, magnetic, electrotherapy & infrared; ideal as a slimming & cellulite treatment through effective lymphatic drainage. Treats also oedema and swelling providing immediate comfort.
Laser Lipo (6-10 sessions) – starting from €200
Instant breakdown of fat cells known as Lipolysis. Targets localised fat deposits. Ideal as a spot reduction treatment where diet and exercise cannot reach.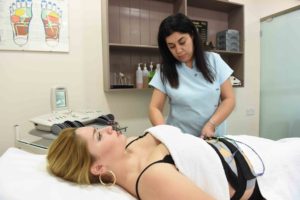 Computerised professional body toning – 60mins (10 sessions) – €175, 30mins (10 sessions) – €100
Faradic current programmed for muscle firming & body toning. Also helps lymphatic drainage and celluite dispersal
A cocktail of body treatments (8 sessions) – €195
Suggested mainly as a maintenance to prevent cellulite and flabbiness: includes Laser Lipo, Detox, Body Wrap, Hydrotherapy and Faradic.
Treatments are guaranteed to give long lasting results when followed by healthy nutrition and a 30 mins routine of daily exercise. A regular monthly treatment to maintain results and a yearly course are recommended.