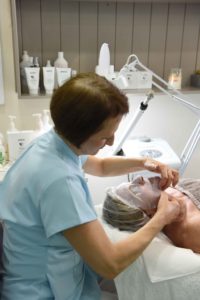 Exclusive facial  €40 – €60
Intensive corrective facials that give instantly visible results for many skin concerns: Aging skin, Acne, Hyperpigmentation, Polysensitive and Rosacea; using highly effective cosmeceuticals rich in vitamins that strike a perfect balance between holistic principles and chemical research.
Deluxe facial €30 – €40
A complete skin balancing treatment which oxygenates, firms and nourishes the skin. A wide range of sophisticated masks to prevent skin aging.
Detoxifying facial €25 – €30
Increases circulation and flushes out impurities- thus leaving a bright improved skin. Recommended for young problem skin, open pores & acne.
Basic facial €25
Cleanse, exfoliation, face, neck & shoulder massage finishing off with a mask.
Deep cleanse €50
5 weekly sessions recommended after a detoxifying facial to treat excessive oily skin.
Cosmetic acupuncture (coming soon) The latest alternative to cosmetic surgery and botox. Natural skin rejuvenation technique that stimulates the body healing energies.
Facial Peels (1 session) €30 – €60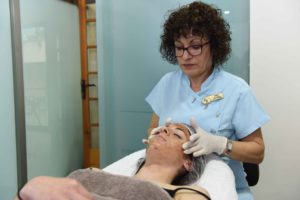 Dramatic results for all skin types: treatments vary from those which prompts the skin to peel over the following week, and treatments that exfoliate through resurfacing deeper into the skin, causing hardly any flakes or redness. These treatments:
• stimulate collagen thus ideal for fine wrinkles
• correct skin blemishes & pigmentation
• remove dead skin cells
• control open pores & acne
Meso Rollers skin needling (1 session) €50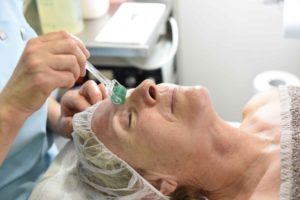 The latest non-surgical treatment. Your body naturally regenerates and repairs your skin. Excellent improvement of :
• Facial & decollete lines & wrinkles
• Sun damaged & aging skin
• Acne scars
• Stretch marks
Micro Dermabrasion an alternative milder treatment (1 session) €40
Facial with IPL: 1 session €50
Spot /acne IPL: €5
FREE Session with any course of 5 treatments